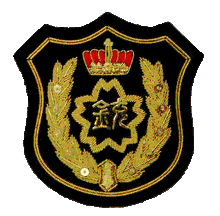 In April 1956 the All Japan Jūkendō Federation was established through the efforts of many stakeholders. In April 1970, the meaningful activity of many was recognized, and the establishment of the All Japan Jūkendō Federation was approved. Then, in accordance with the public interest corporation reform, in April 2012, is approved by the Public Interest Incorporated group corporation, we have migrated.[1]
Spirit of the All Japan Jūkendō Federation
Edit
Oversees the amateur jūkendō world in Japan, and as a representative organization, it aims to spread the promotion of jūkendō and tankendo, which contributes to the physical strength improvement and healthy human formation that people have.[1]
Activities
Edit
All Japan Jūkendō Championships, held in the other Games
Survey on jūkendō and tankendo research
Didactic enactment of such jūkendō, as well as the unification of the competition rules and the referee rules
Grant of qualification and title rank on tricks 倆 such as jūkendō
Implementation of such guidance and workshops and training sessions on jūkendō, etc.
Dispatch of instructors for the purpose of dissemination of such gun kendo to each of the educational institutions, etc., dispatch of the jury to the Committee, such as grade
Issuance of book publishing and journal about the jūkendō, etc.
Award of Merit on jūkendō, etc.
Business necessary to achieve the other objects[1]
References
Edit
Community content is available under
CC-BY-SA
unless otherwise noted.